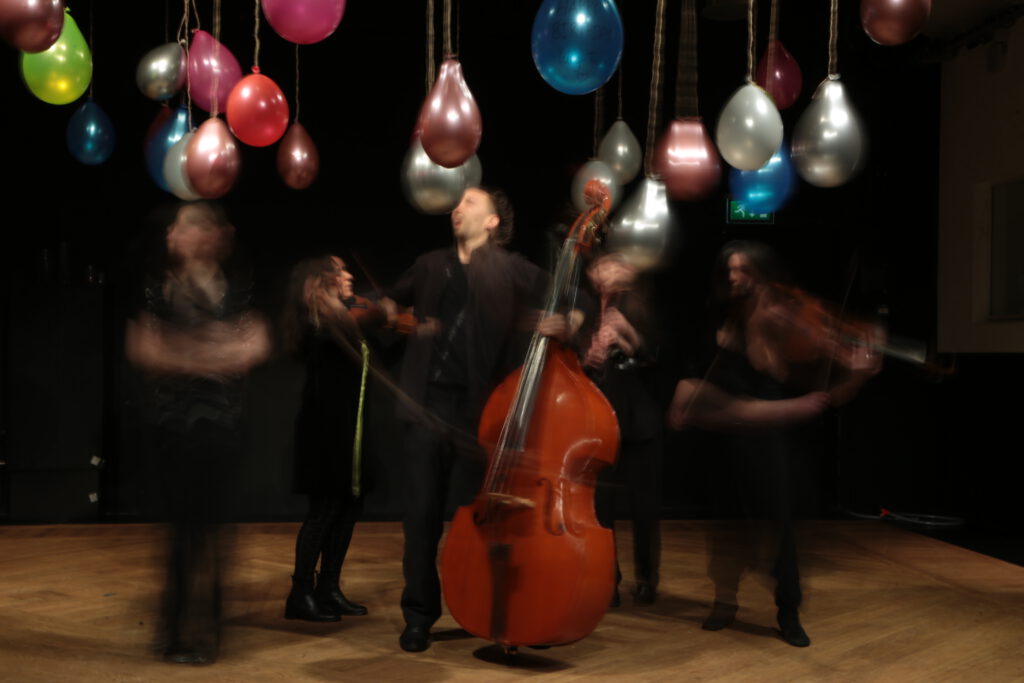 Moving Strings is a non-hierarchical, Amsterdam-based female collective of musicians, exploring the relation and
boundaries between movement, body, sound and space. We are mainly stringed-instruments players, but also winds, percussion and voice. Musicians with extensive experience in classical and contemporary music, and passion for improvisation and multi-stylistic musicianship.
We have many musical traditions to inspire from, yet we feel free of discipline, as we're new passengers on an artistic
adventure, in the land of movement. With imagination, fantasy and much listening, we search for an inclusive artistic language, one that contains just one word for 'music' and 'movement'; An interdisciplinary music practice that invites the physical body to join the
celebration of play and creation. We bridge and connect different disciplines and practices: somatic movement practices like Body Mind Centering,
Laban Bartenieff Movement System and Alexander technique, various meditation techniques, mime, indian theater,
performance-art and text.
More info: Moving Strings
We are creating a new performance which will be premiered at Gaudeamus Muziekweek 2023 and will tour in the Netherlands in autumn 2023. More info: Gathering Fantasies